"The Best Money Can Buy"
is a phrase that works for 99% of things that you can buy with money. But not 100%. This is because there is a point within that range of price purchases where the developers of the item seem to 'give up'.
They stop thinking about what they can do to improve the device and start thinking about how they can make it 'seem' like it's worth its own price tag. For example, let's take a look at a few hyper-luxury sports cars. This is the Lykan Hypersport: (Image Via Google)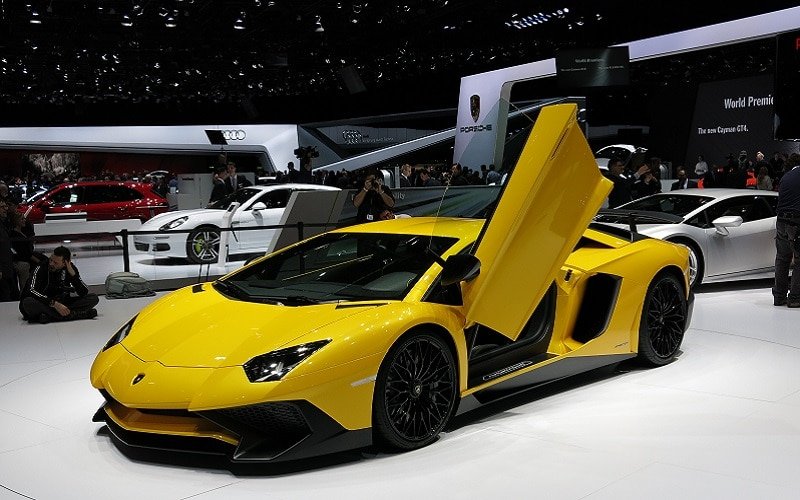 Sure, it's a pretty cool looking car. It's also $3.4 Million Dollars worth of car. And does it go fast? Sure. Does it turn well? Sure. Does the interior have holograms in it or something? Apparently yes. But does it perform better than the combined might of 170 Honda Civics? A car that is actually designed to do good work for its price? No. Not even close.
An at some point the designers realized this, so they started thinking of ways to make the Lycan worth more money. That's why they put 420 Diamonds In Its Headlights.
The boring thing about cars is you can't justify giving someone a car that's 30 times the size of their regular car and saying it's worth many times more. But you can do that with TV's. That's why TV's are fun, though probably still not worth their prices. Let's take a look…
5: Samsung 55-Inch Ultra 4k – $12,600
If you were expecting anything on this list to not be 4k, you need to re-think your expectations. This is even more than 4k. It's ULTRA 4K. It's also got a lot of technologies I've never heard of nor knew existed, such as UHD Dimming (?), HDR 1000 Mirrors (??), and a Quantum Dot Color Drive (So we're time traveling now?).
What does any of that mean? No idea. But it's probably a good thing.
It's also 4.5 feet long. That's almost an entire Danny Devito.
4: SHARP-LC 90-INCH AQUOS HD – $13,188.99
90 inches.
It's easy to see a number like that and not really understand how to put it in perspective. That's why I've come up with some comparisons. What else is 90 inches long, you ask?
This fish, This Dog, the playing area of full-sized pool tables, and this dining table. This dining table that comfortably seats six people. You could eat dinner on top of your $13,000 television.
It's also 3D, for all seven of you that use 3D consistently in a home TV. And although 3D home television is not a widely adopted technology or viewing method, this is supposedly due to the expensive technology involved and not due to poor viewing technology. In other words, if you were to turn on 3D with a TV this big, you might get so immersed that you forget where you are.
3: Music Computing 10-Touch 3D / 4K 84″ TV – $22,900
Yes, it's a bit smaller. But was the last TV 10-touch? I don't think so. This thing offers ten times the touch for your buck. That's a lot of touches.
In reality, this seems like more of a hyper-computer monitor than a television screen for the most luxurious of them all. With its music computational technology, this device is likely intended for use with editing software: You'd place this beast close enough to your face to touch it, boot up your favorite software, and drag those good 'ol sound clips all over the place.
And hey, maybe if your next album does well enough, you might be able to afford the next down payment on that loan you took out to afford this TV. Here's to hoping.
2: LG 98-Inch 4K Ultra HD SMART LED TV – $37,999.00
They're getting bigger again.
Tired of eating dinner on your boring 90-inch TV? Need to make some more space for when your partner brings their folks over? This 98-Inch TV is the one for you.
Out of everything I've got on this list, this device seems to hold the most restraint in its marketing. It focuses more on technical specs that everyone understands rather than fancy and ambiguously-named technologies that no one understands.
240Hz Refresh Rate is probably more than you'll ever need and it's certainly higher than I've ever seen – on anything. Also on this 90-inches is a giant plethora of USB and HDMI ports, which makes sense since its a smart TV. That smartness might give users the ability to plug in multiple mini-screens onto the same big screen, sharing the 98-inch monstrosity among a group.
You've got 98 inches, for goodness sakes. Might as well share.
1: Toshiba 84-Inch 4k Ultra HD 240Hz 3D Smart LED HDTV – $99,000
Well, that's quite a price jump.
What makes this one worth it? No idea. It's smaller than the last one, and there don't seem to be any standout features from what I can tell. Maybe it's just for those of us who are getting weighed down from all those gosh darn gold bars in our pockets.
You know the feeling.