Motorola's newest model, Motorola Razr 2020, is in the works. It is a foldable smartphone, and it might come out next year.
The Motorola Razr 2019 was an amazing device. However, it did suffer from specific issues, and some of these problems might be fixed in the newer device. Therefore, in the end, we have made a list of the things we would like to see in Motorola Razr 2020.
Price:
We think that Motorola Razr 2020 will launch around mid-November 2020, and the mobile will be released in December 2020. Our guess is because the Motorola Razr 2019 followed the same schedule.
We might see the Motorola Razr 2020 at the start of next year at MWC 2020 in February. Many mobile companies follow yearly cycles, so we think that Motorola will release the new model at the end of 2020.
The Motorola Razr 2019 cost $1,500 upon its release. Now, Motorola could either make it pricier or follow the same price range.
Rumors:
Currently, two major rumors are surrounding the Motorola Razr 2020. The first one is that the new model will have eight sensors on the sides of the device, which will allow you to use shortcuts even when the phone is closed. The source of this rumor also suggests that there will be an in-screen fingerprint scanner.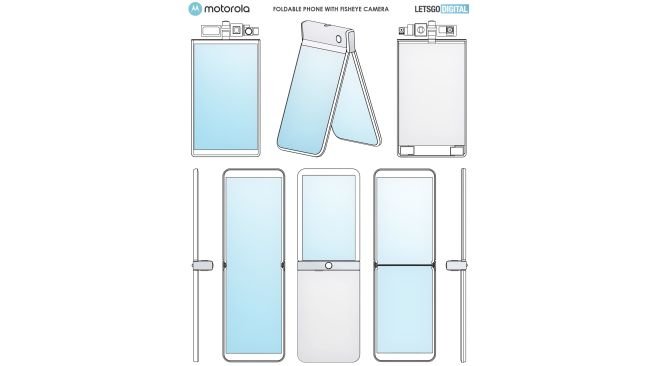 The second rumor regarding Motorola Razr 2020 is that it will be moddable, like the Moto Z series. There will be a camera mod attached to the top of the device and another mod clipped at the fold.
However, patents are the main source of these rumors. Patents don't always turn into released products. There is no guarantee that the new mobile will contain these features. However, Motorola is trying out all sorts of things right now.
What we Expect:
We are going to list what we want to see in Motorola Razr 2020, including new features and the problems we want to see fixed.
Low cost:
A higher price range is the biggest issue with the Motorola Razr 2019. You pay $1,500, which is more than the other most smartphones. Although the Razr 2019 is more affordable than other foldable, most people can't buy it. Thus, we want to see the Motorola Razr 2020 price range to be $1,000 or even lower.
2. Better Quality Screen:
The Razr 2019 had a 2,142 x 876 pOLED screen, which was fine but not particularly sharp. Moreover, the low quality was quite evident when playing games or streaming videos. So, we want it to have top-notch screen specs. We would like to see a better quality screen in Motorola 2020. It should be an AMOLED screen or something similar with a high resolution.
We also found that the screen size of the Razr 2019 is a bit small, which is good for one-handed use but isn't suitable for watching TV shows and movies.
3. Camera Array:
The Motorola Razr 2020, like other high-end smartphones, should have a good camera array. The Razr 2019 didn't have it. It had a 5MP selfie camera and a 16MP lens on the backside. Its resolution is ok, but it's missing many other things, like zoomed-in telephotograph and an ultra-wide field of view shots.
We want to see multiple lenses on the backside. There should also be a better front-facing snapper when the device is open.
4. Better Processor:
The Motorola 2020 should have a good processor if it wants to compete with the best smartphones. The Razr 2019 featured a Snapdragon 710, which is a mid-level chip. However, as it is a top-end phone, its chipset should be better.
We know that the Snapdragon 865 has come, and Qualcomm's previous advanced 8-series chipset is also available. We know for sure that Samsung Galaxy S11 will contain this chip. Therefore, if Motorola can't go for the Snapdragon 865 chipset, the processor should at least be better than what it is using currently.